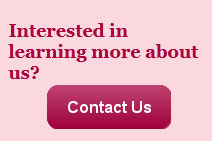 About G's Bulldogs
Hi, my name is Georgeanna. I've been a professional hobby breeder for 25 years.
I began in 1987, breeding doberman pinschers.

Then, 10 years ago, what was supposed to be a present for my son, became so much more.
I purchased a white english bulldog, Killer (a.k.a Killie Pig), and when my son went away to college,
Killer and I became inseparable. I fell head-over-heels for bulldogs!

Two years after Killer crossed the rainbow bridge, I went in search of another English Bulldog.
I fell in love with two puppies but, had decided on only bringing one home. Her name is Opal.
To my surprise, my husband brought Opal's sister home the very next day. We named her Crystal.
This is how my current brood began!

At G's Bulldogs, we breed for temperment and health, as well as conformation according to breed standards.
We do extensive research into the bloodlines (pedigree) of the sires, of each litter. Our puppies are raised in
our home and are socialized with children, from birth. We believe socialization with children is very important
and assists puppies in acclamating in a new family home.There is not a constant supply of litters on my website
because G's Bulldogs is not a puppy mill. Finding the right bulldog companion can take time, but it is well
worth the wait! When a litter is available, you may make an appointment to see the puppies, and their mother,
and pick out your new best friend.

As a professional dog groomer with over 20 years experience and a bulldog lover, I believe in the importance
of being an informed consumer. I am happy to answer any questions you may have. I am thankful to have
established lasting relationships with each and every one of my puppies' new families.

Feel free to visit our Facebook page for additional pictures and updates:
www.facebook.com/g'sbulldog.buddies
THANK YOU FOR VISITING!